Watch Tools
Clock Tools
Other Pages
Welcome to WatchTools.co.uk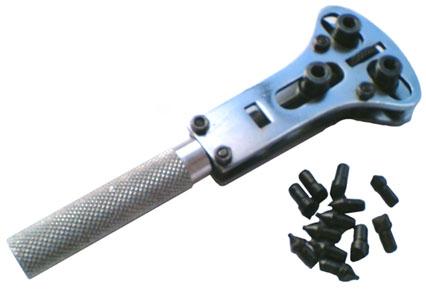 Welcome to our watch & clock tools, parts & information web site. Here you will find a range of tools, parts and keys for your watch or clock. You will also find information and links to help you, and to guide you, and bring you to a better relationship with your watch or clock.
Please feel free to contact us with any orders, questions or queries.
General Information
Here at WatchTools.co.uk, it is our pleasure to services the general public, trade users and retailers alike. Please note that we offer trade and retailer discounts on large or bulk orders, please contact us for more information.
We have a good range of tools, keys and parts for watches, clocks and pocket watches, here are few items that we sell.
Watch Back case openers - Rolex case openers - Link pin & spring bar removers - Hand removers - Case back closers for watches - Screwdriver sets - Hole punching and strap notching pliers - Watch leather straps - Pendulums - Movement holders - Eyeglasses & Loupes -
Payments & Links